"Annabelle has captured a lifetime's learnings in this book, boiling down the results into five key factors. I would urge anyone with a desire to propel their business forward to devour the contents of this book and adopt the advice presented within."
"If you are a 6 or 7 figure business owner ready to scale who needs help building & managing a team that saves you time and money: get this book ASAP. It's a vault of Annabelle's knowledge after consulting for fortune 100 & 500 companies for the past 20 years. She is THE team-building & leadership expert, and your search for help stops here. Read this book and thank yourself later."
"Leaders will instantly recognise themselves and their businesses in this excellent practical guide to best practice in scaling up for business transformation and growth. Annabelle's range of experience, expertise and distinctive style leaps from every page. The book's founding principles of pragmatic applicability will resonate with leaders in spotlighting growth blockers and seeing how to lay those essential foundations for future success. An important contribution to the genre and not to be missed."
"Annabelle's book will make you better prepared for the journey of growth, scale-up and change. It highlights the bad habits that can creep in when in rapid growth mode, and helps keep you on track for success. After a long career in startups, I thought I knew everything I needed to know to succeed. But I was wrong. Annabelle offers practical guidance and ideas, delivered in a common sense, no-nonsense approach which is really refreshing. I recommend this book to anyone looking to achieve their ambition for success and growth."
"I loved the way Annabelle Beckwith packed up such simple and yet, relevant principles for you to grow your business. Search no more: this book is a roadmap to success."
"There is so much to learn from this book, and refer back to. The experience of Annabelle Beckwith is diverse and priceless. This is definitely a MUST read."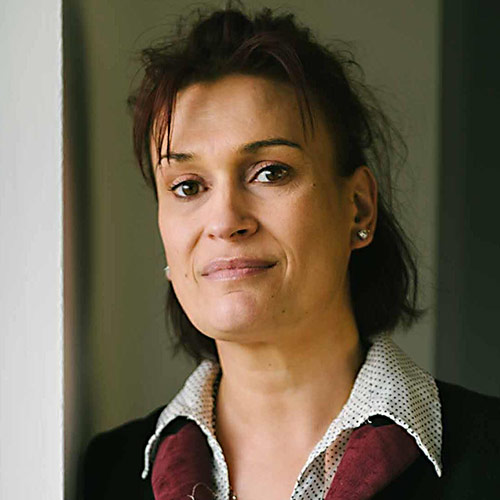 Annabelle Beckwith
Annabelle Beckwith has been a consultant, coach and trainer since the early 2000s, working with entrepreneurs, SMEs and with global corporates in all sectors, and with clients all over the world.
She is the founder of Yara Journeys (Yara-Journeys.com) a consultancy specialising in leadership development, working with business owners and executives to develop themselves themselves personally, and to build the strategic and practical abilities they need for business success.
Annabelle has been quoted in various publications, including Ariana Huffington's Thrive Global, Entrepreneur.com and Forbes online, and has authored online books including Goal Setting for Success, at bookboon.com, and A Quick Guide to Indian Culture.
She is frequently in demand as a speaker, presenting her down-to-Earth, no-nonsense approach with humour and compassion, and focusing on life and business journeys as well as achieving aspirations and reaching destinations.
Annabelle lives by the sea in Ayrshire, Scotland with her two children.